Web redesigns and targeted digital campaigns
Bramble Berry Case Study
Developing a consistent visual identity
Crafting a story
Bramble Berry, a supplier of soap-making ingredients and tutorials, came to us seeking to update their brand, increase engagement with their audience and develop a more consistent visual identity across all platforms. We worked closely with their team to create a fresh look and feel accompanied by a campaign built around their core mission of supporting soap-makers on their creative journey.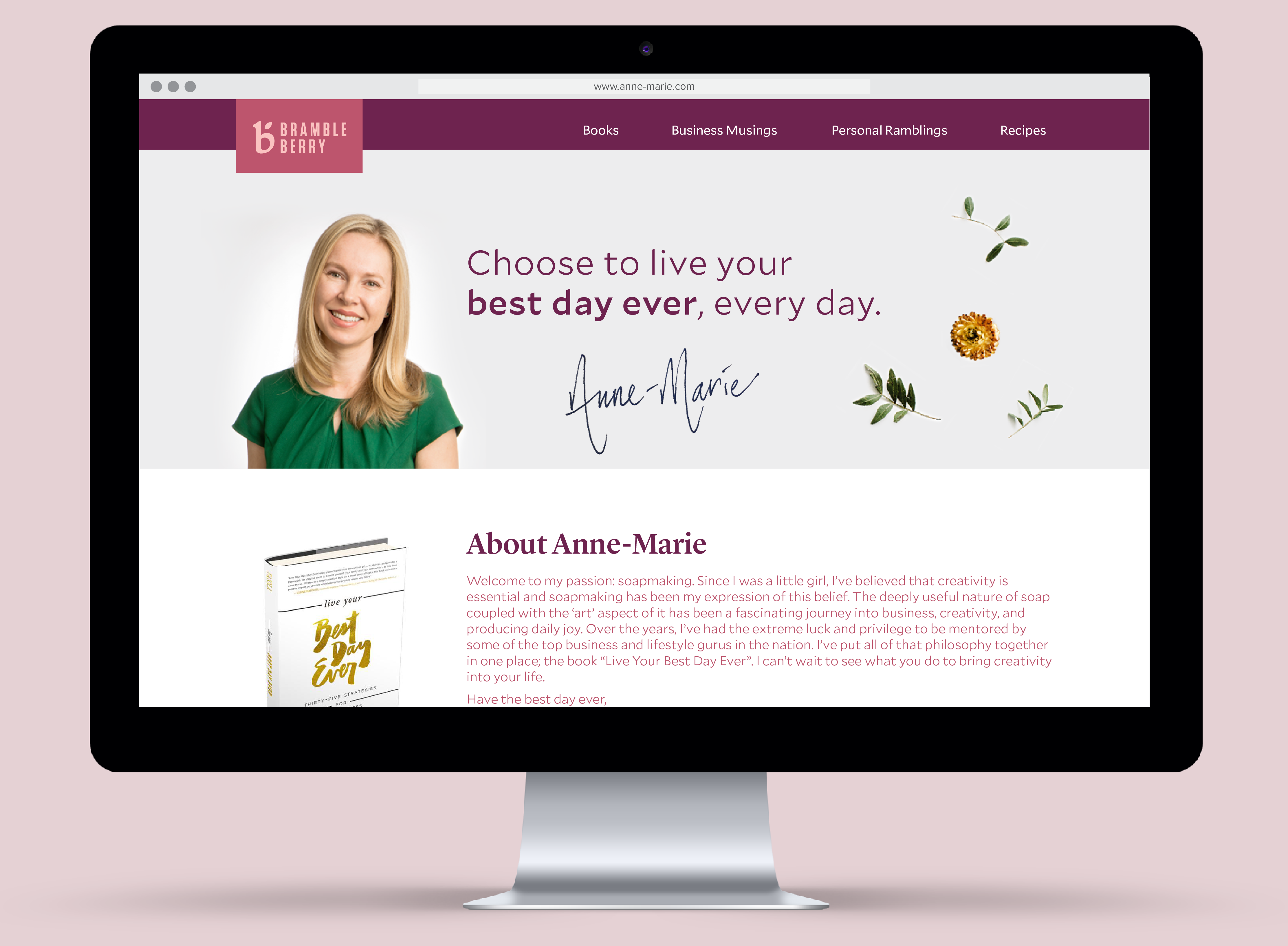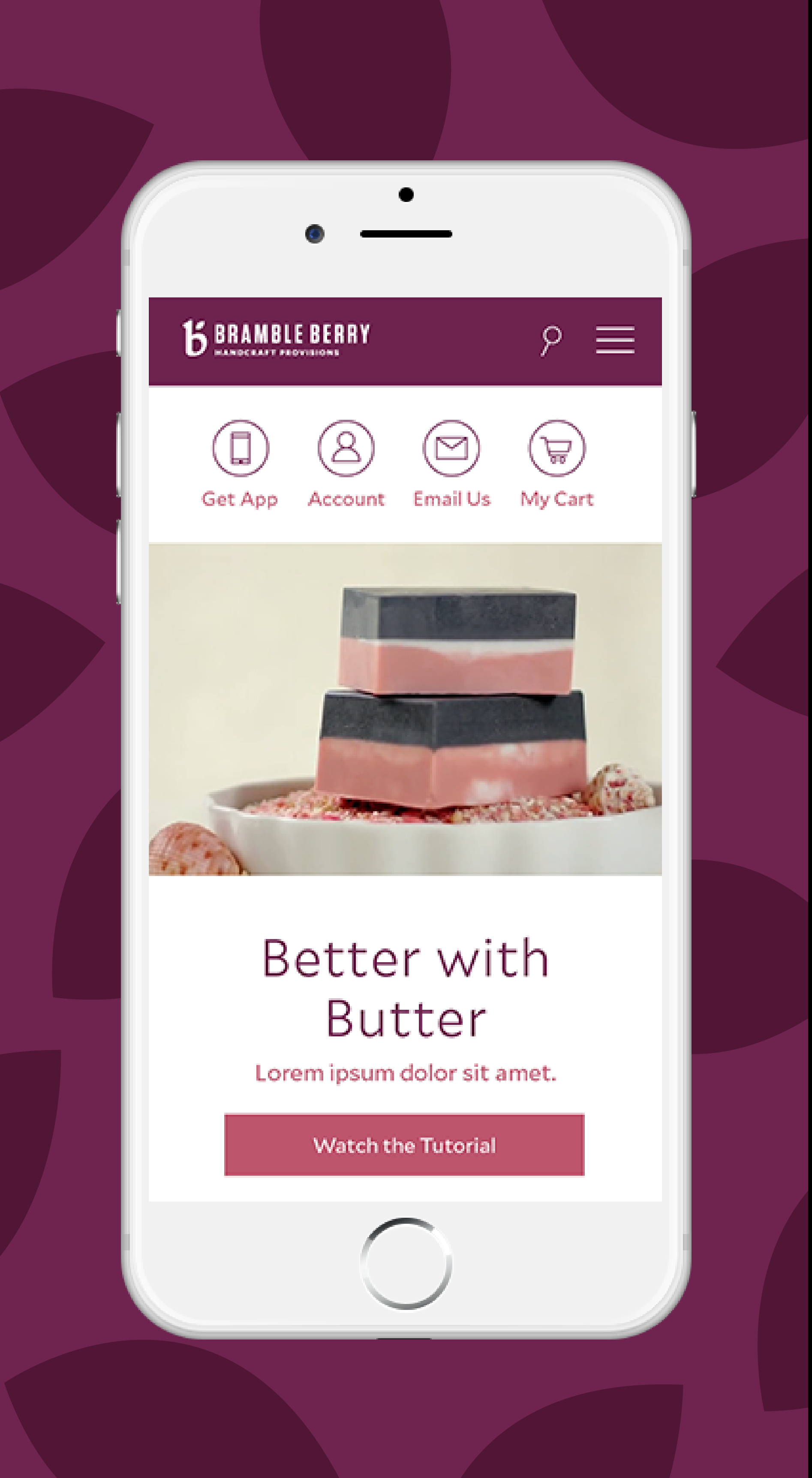 Strategy and brand outreach
To align with the messaging behind the "Bramble On" campaign, we established a visual identity that drew inspiration from a combination of field notes, scrapbooks and travel journals, capturing moments in the creative process and sharing personal stories from fellow soap-makers along the way. This aesthetic was implemented across multiple touchpoints, including print ads, e-mail blasts and social media posting.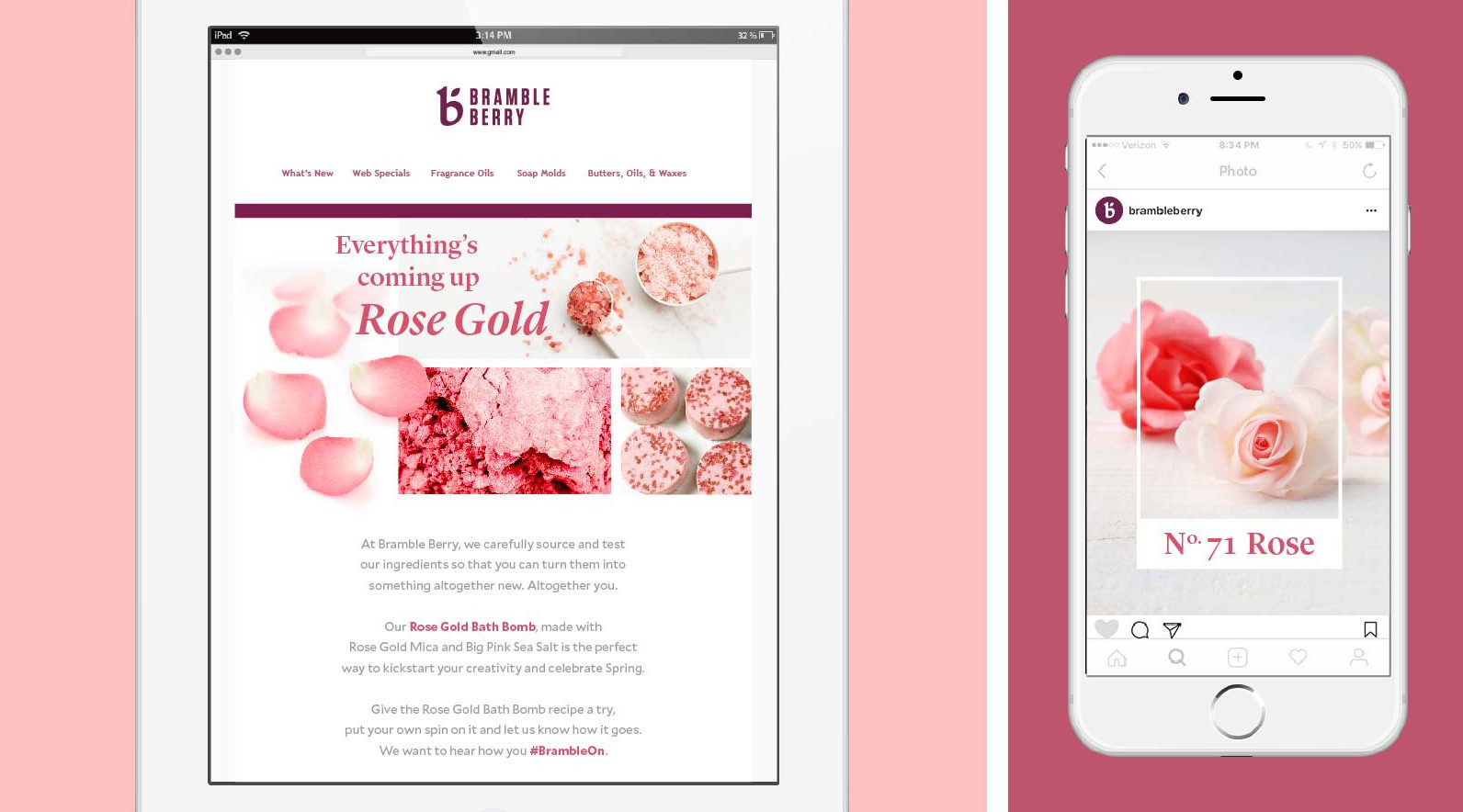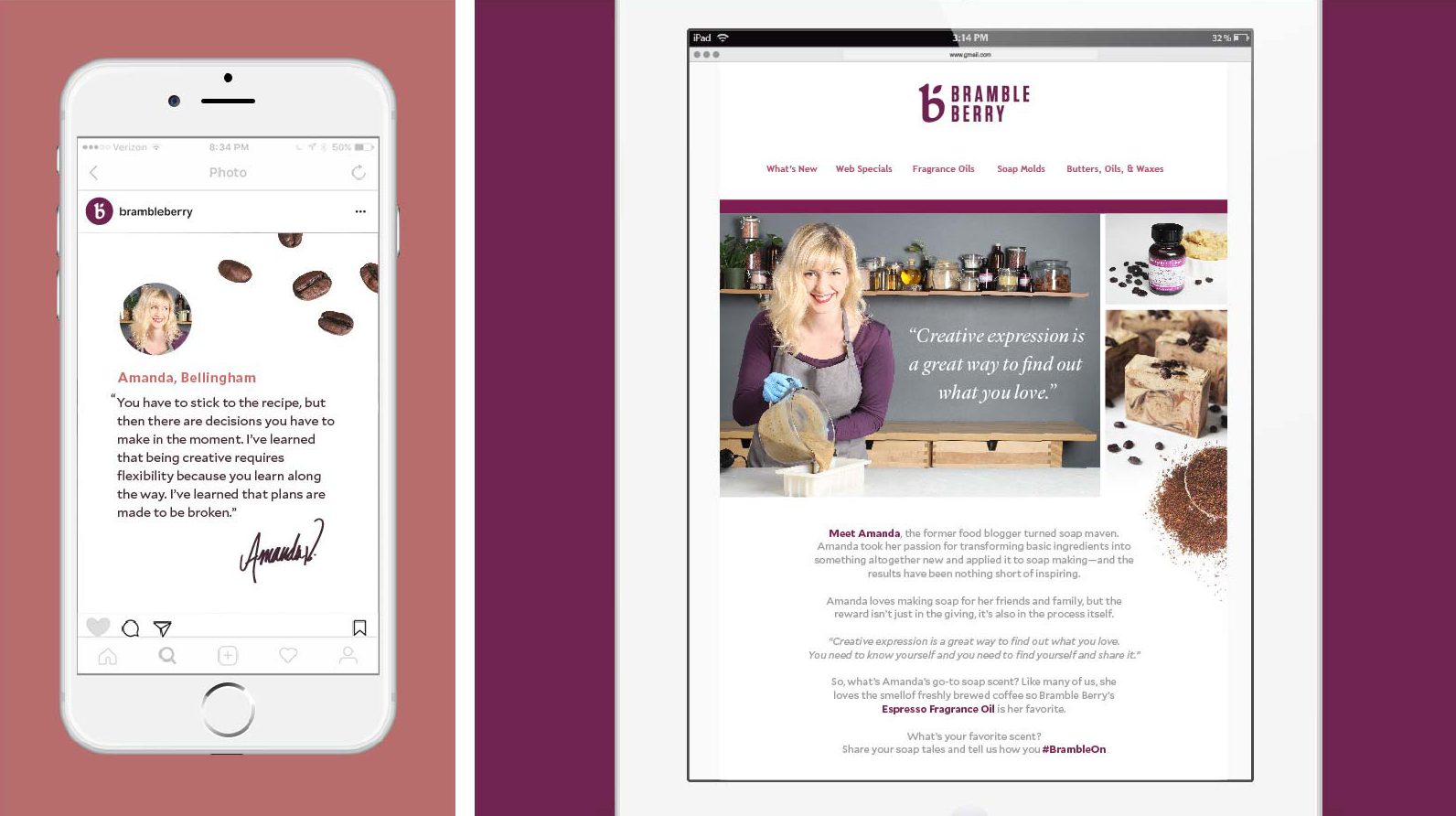 Delivering dramatic results
Through targeted email campaigns and social media, Bramble Berry launched a successful rebrand featuring a visual aesthetic holistically applied throughout and gained a new confidence as they embarked on the next phase of their own creative journey.