Web Design & Illustration
Give Volunteers Website
Engaging and eye-catching content
Crafting a story
Give Volunteers is an international service organization that sends travelers to engage and serve in communities all over the world. They requested a website redesign to increase their exposure and demonstrate the excitement involved in what they do.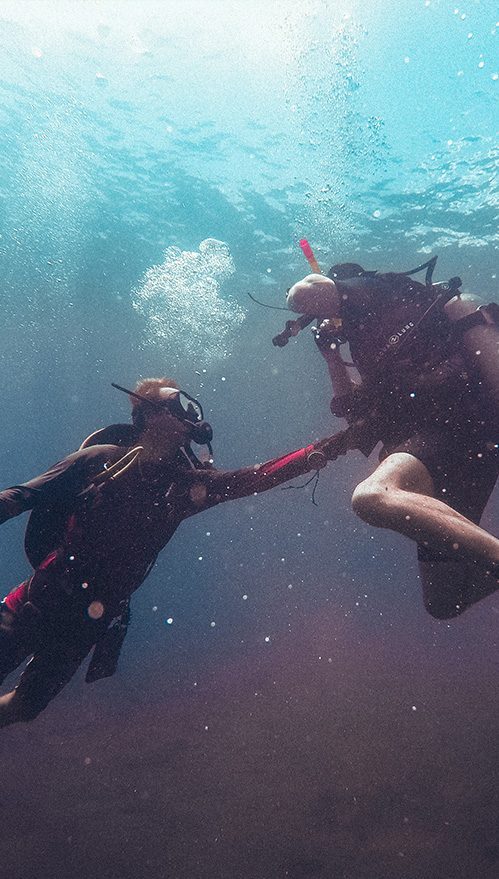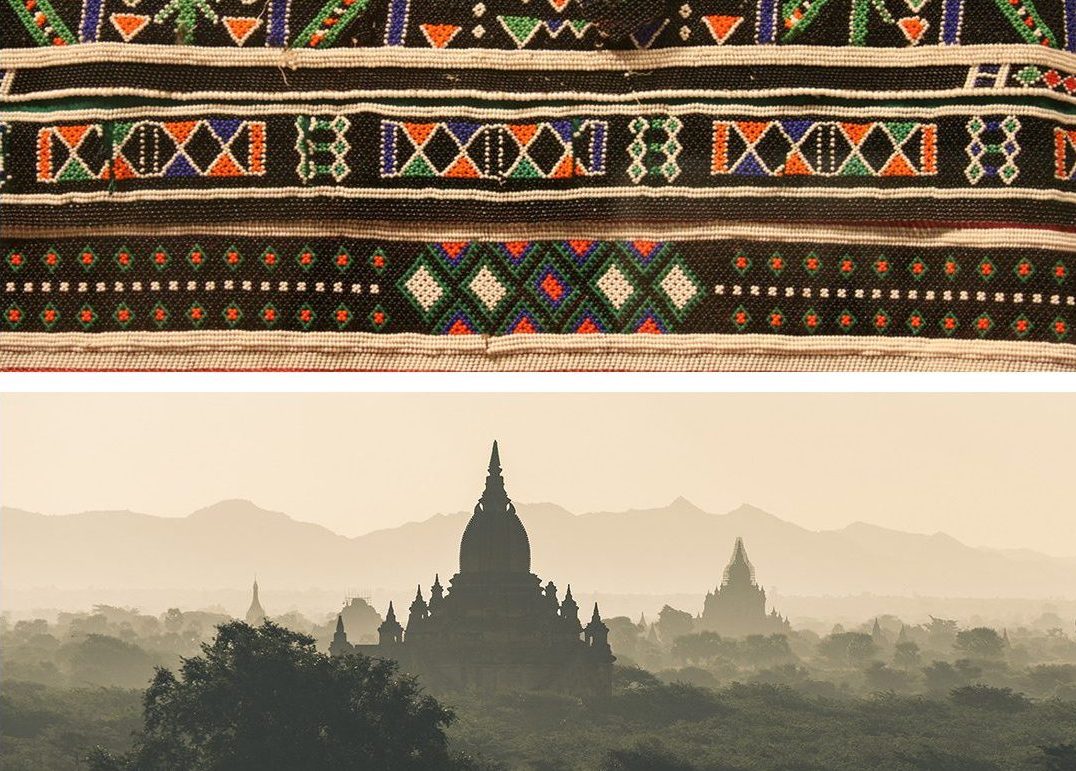 The client wanted to evoke travel and wanderlust for the world. I was inspired by landscape silhouettes, fabric patterns sourced from Give locations, and various temples/structures. First steps included sketching, prototyping, and wireframing.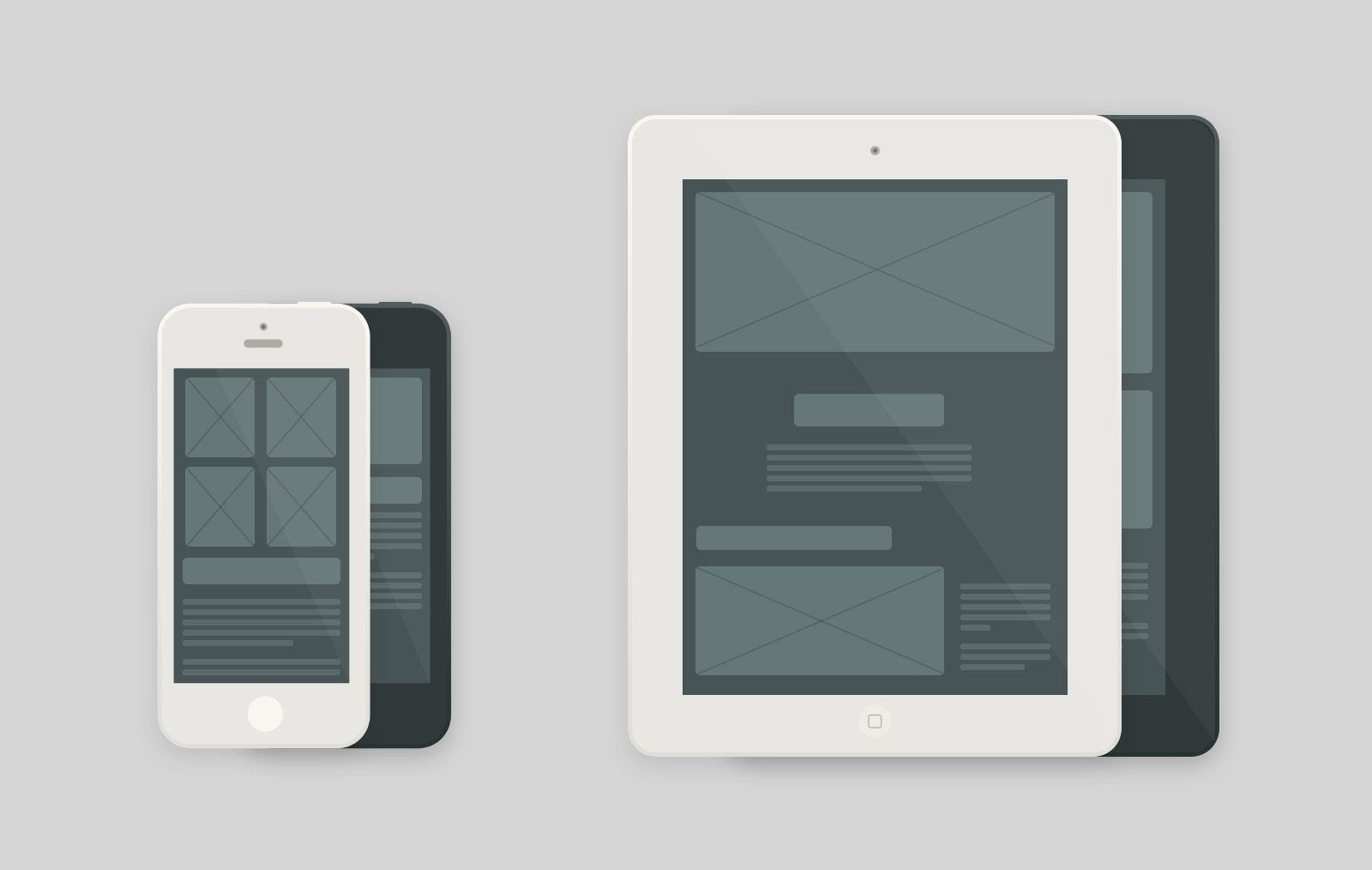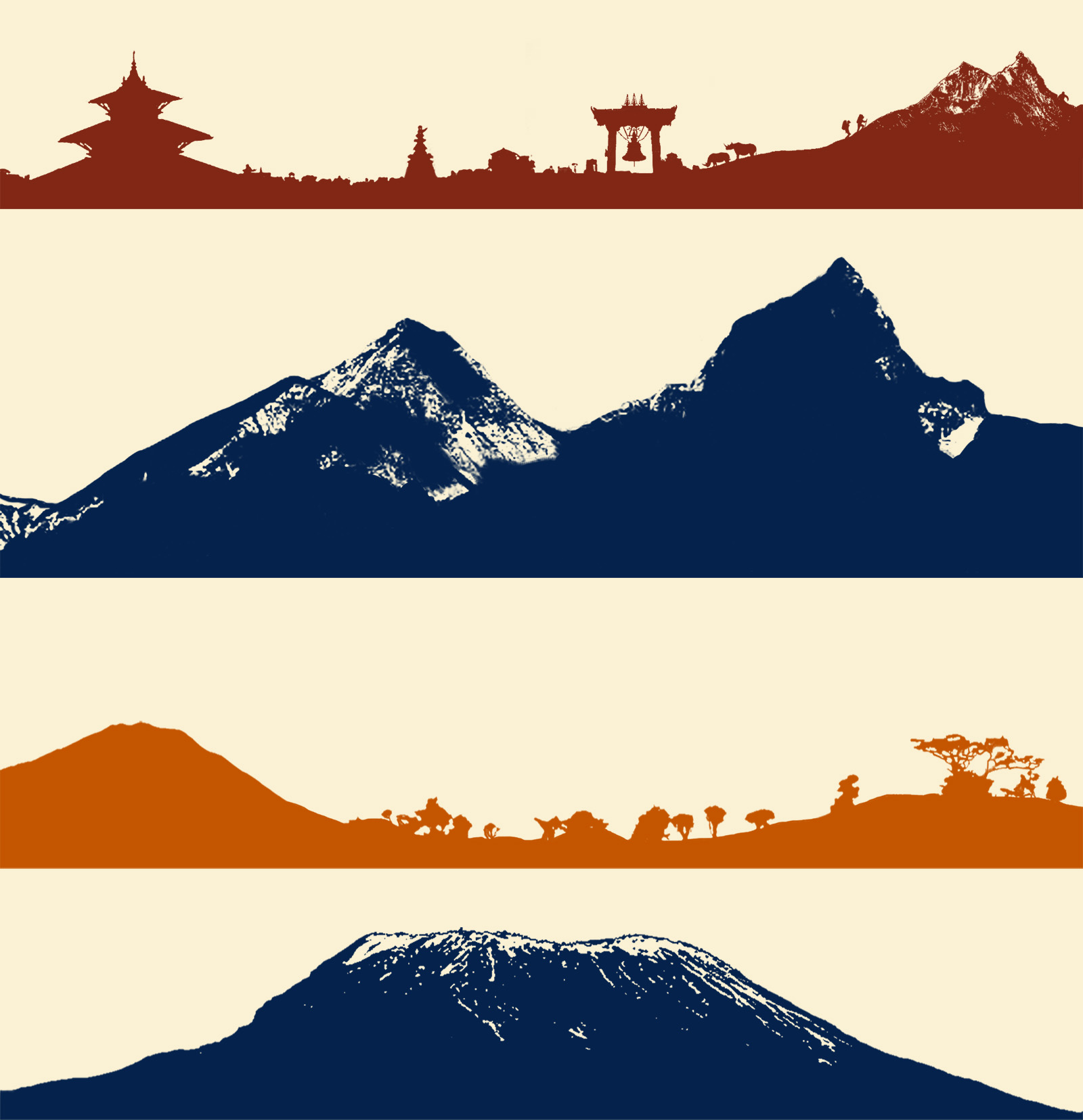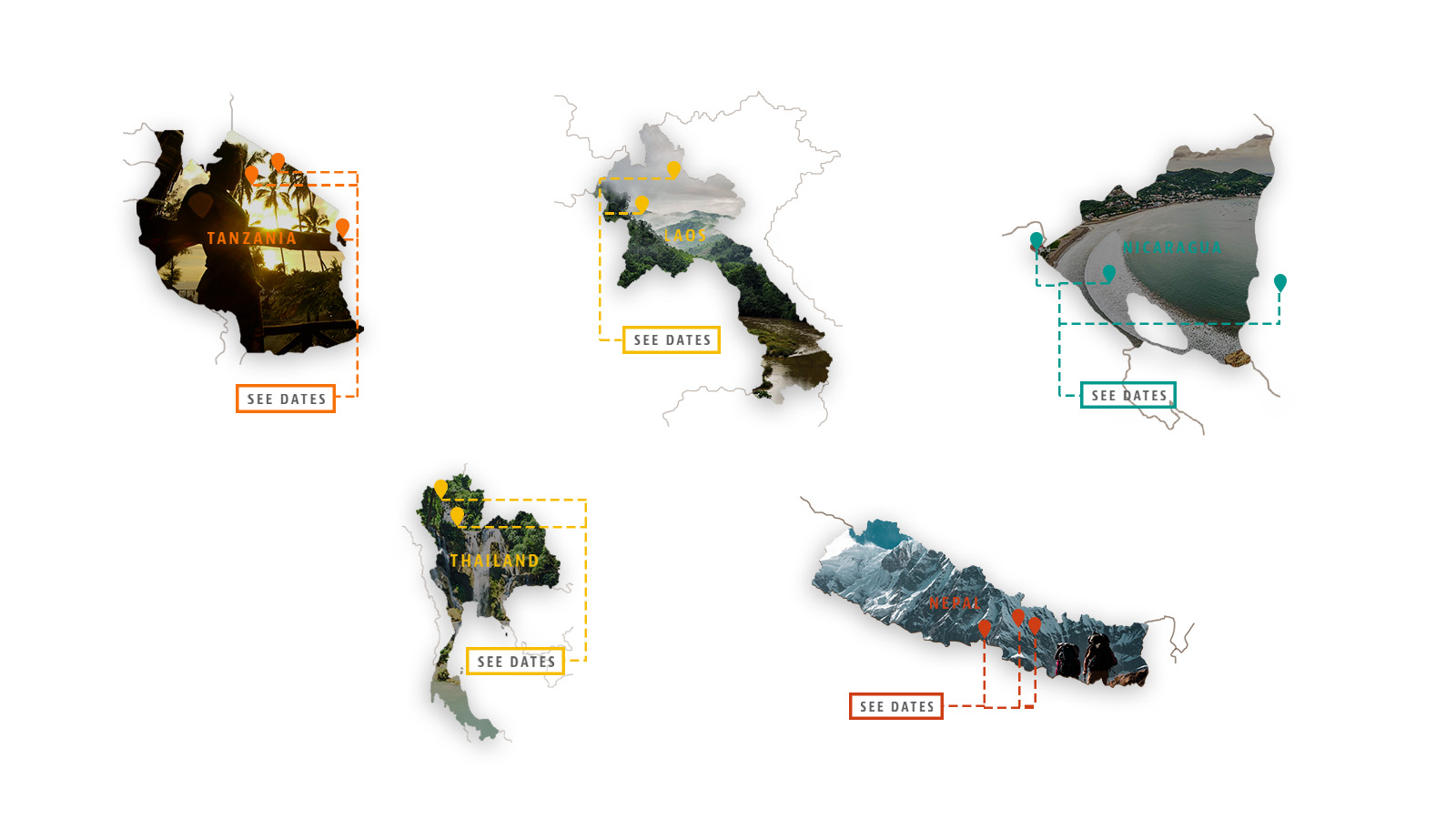 I decided the best way to convey the message was a series of custom graphics, using tricks of website design to lead a journey. The illustrations, friskets, and copy produced were used to craft a website that was bold, colorful, and simply fun—aspects of the brand I wanted to emphasize and use to guide the viewer through the path of becoming a Give volunteer.