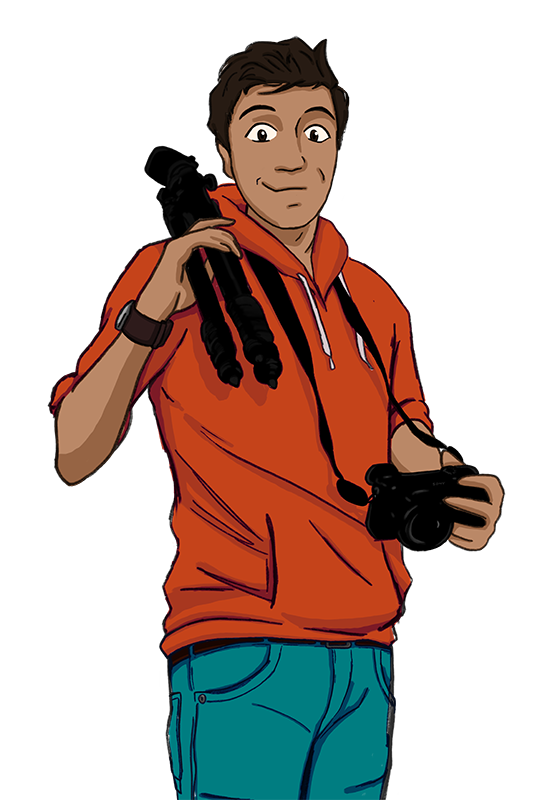 Not everyone fits into molds. My experience encompasses a wide range between art and science. From statistics in oncology labs to web development at creative agencies, I seek to understand and find solutions to complex problems. 
And most importantly, tell stories for impact.
and enthusiasm pulls the switch
"Jack of all trades is a master of none, but oftentimes better than a master of one." I have been intentional about deepening my breadth of skill, fascinated wherever art and science collide, overlap, and strengthen each other. Also I like platitudes. 
Web Development
From design to hard-coding, sketches to user-interface testing — I create and maintain websites and mobile solutions, looking for cutting-edge mediums to tell stories and provoke interest. 
Relevant Tools/Methods:  Sketch, Figma, Adobe XD, or Illustrator for wireframing; WordPress, some React.js/Node.js, and SASS for development, with knowledge of site gateway APIs.
Computer Science
Mathematics and full stack programming has deepened my ability to craft software that makes a difference, such as an augmented reality app to help the visually-disabled. Currently on a Master's program track for Computer Science and Software Engineering at U of Washington, Seattle.
Relevant Tools/Methods:  Competent in C++ and Java, working knowledge of MySQL, Windows,  Unix/Linux, and OS X platforms. Familiar with processes like Agile, Scrum, and Kanban.
Graphic Design
Design is the culmination of my creative potential and software expertise. Visual Identity is a vital component to reaching audiences. I strategize, research, concept, sketch, design, and help brands craft their story to connect with their audience.
Relevant Tools/Methods:  Adobe CC Suite (Photoshop, Illustrator, XD, InDesign, After Effects, Lightroom),  and an experienced artist with Procreate on iPad.
User Experience
Drawing, sketching, prototyping, and modeling bring to life ideas in ways other design can't. I love to use my hands to discover new ways of telling stories. Part of this requires studying what people need versus what they think they want. Delivering an experience that is not only pleasant, but functional. 
Research is my bread and butter. Relevant Tools/Methods:  Sketch/Figma for wireframing, Invision for prototyping, and Illustrator for data visualization. Also familiar with SWOT analysis, A/B testing, and Axure.
Statistical Analysis
Years of managing biochemistry labs has honed my ability to mine data and master Excel, Matlab, and a host of other data analysis software and languages. 
Relevant Tools/Methods: Excel, SQL, prototyping in Python (sometimes intense routines in C++ or Java), GitHub for saving/collaboration, and common linear regression models. Also familiar with Tableau and cluster analysis.